Pressure sensor with data logger SDL for piezometer
The pressure sensor with data logger SDL for piezometers is a compact system for automatic detection of water levels. Its design and shape allow it to be installed directly in a 2'' (or larger) pipe.
Measurements of the pore water pressure or the filling level
The level is measured with a piezoresistive sensor that is lowered into a borehole and connected to a data logger.
Type: piezoresistive (vibrating wire on request)
Measuring ranges: 1, 3, 10, 30 bar (absolute), relative or other ranges on request
Linearity +/- 0,2 %
Temperature compensation in the range: -10...+80°C
Accuracy of temperature measurement +/- 1°C other ranges on request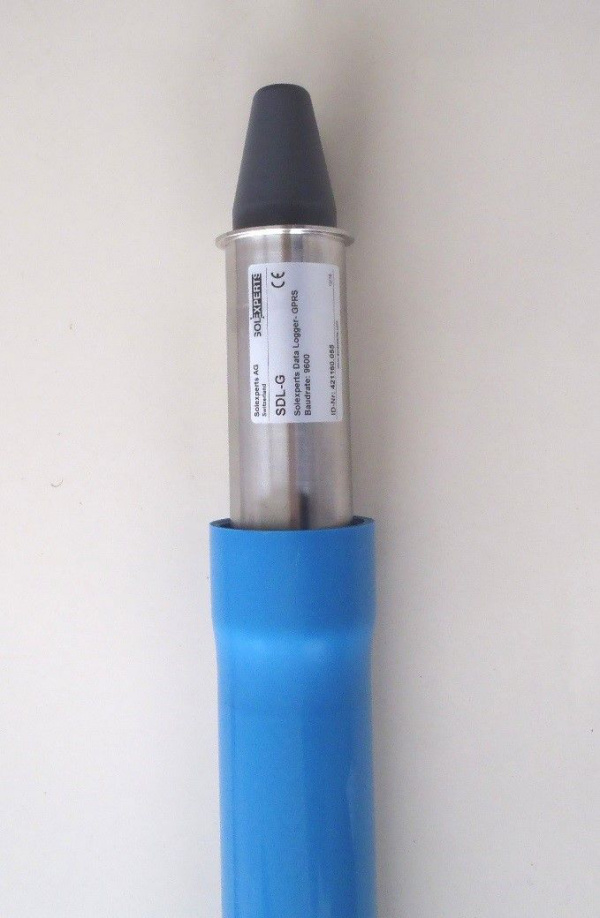 Power supply
Power is supplied by a lithium battery (or alkaline batteries if desired); the minimum autonomy is 48 months with a measurement interval of 1 hour and daily data transmission.
Data storage
Loss-free acquisition of 1'000'000 measured values including a time reference (for 4 channels).
Configuration
With the "SDL-Tool" software, the loggers are configured easily and securely either with a direct connection to the PC or remotely via the WebDAVIS server