Monitoring
Pioneer in monitoring for hardware and software for more than 30 years.
1990s
Solexperts GeoMonitor
Automation of levelling instruments and total stations
Remote Control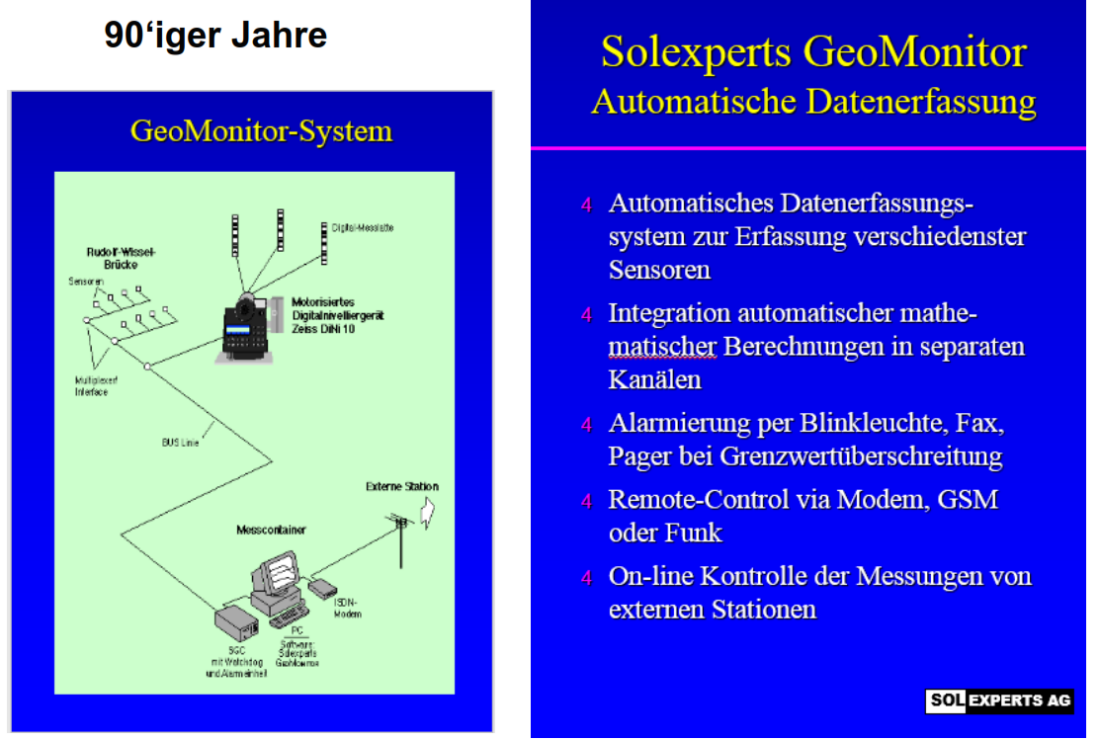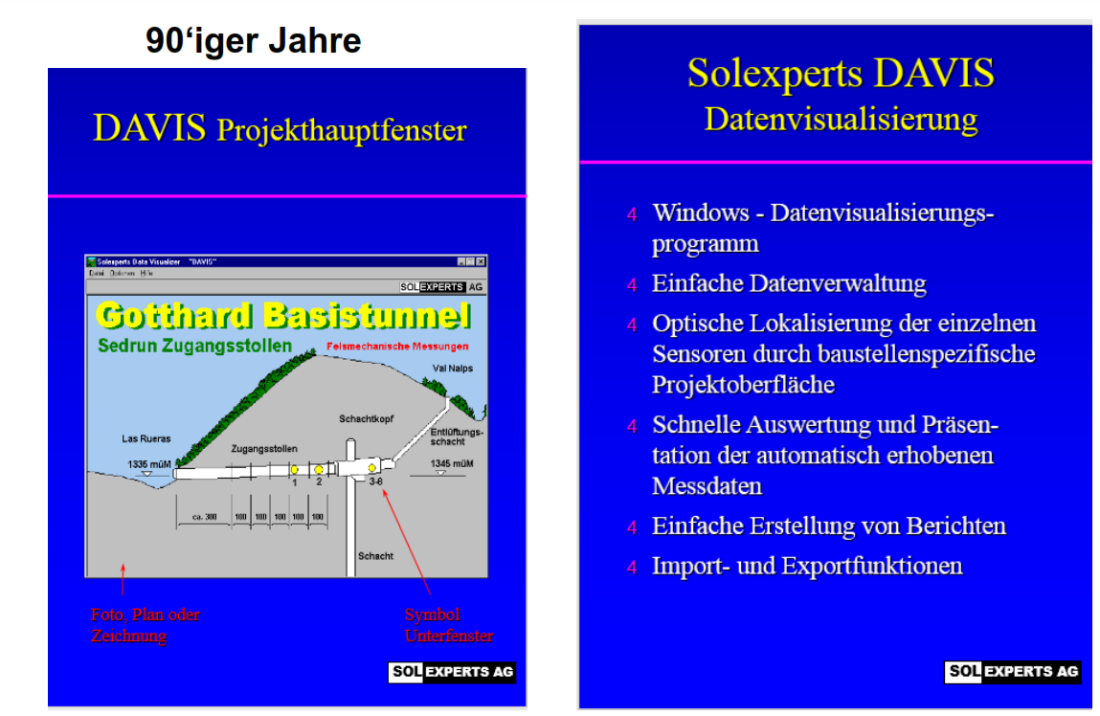 2000s
Web platform DAVIS (data visualisation)
GeoMonitor2
Cloud based alarm system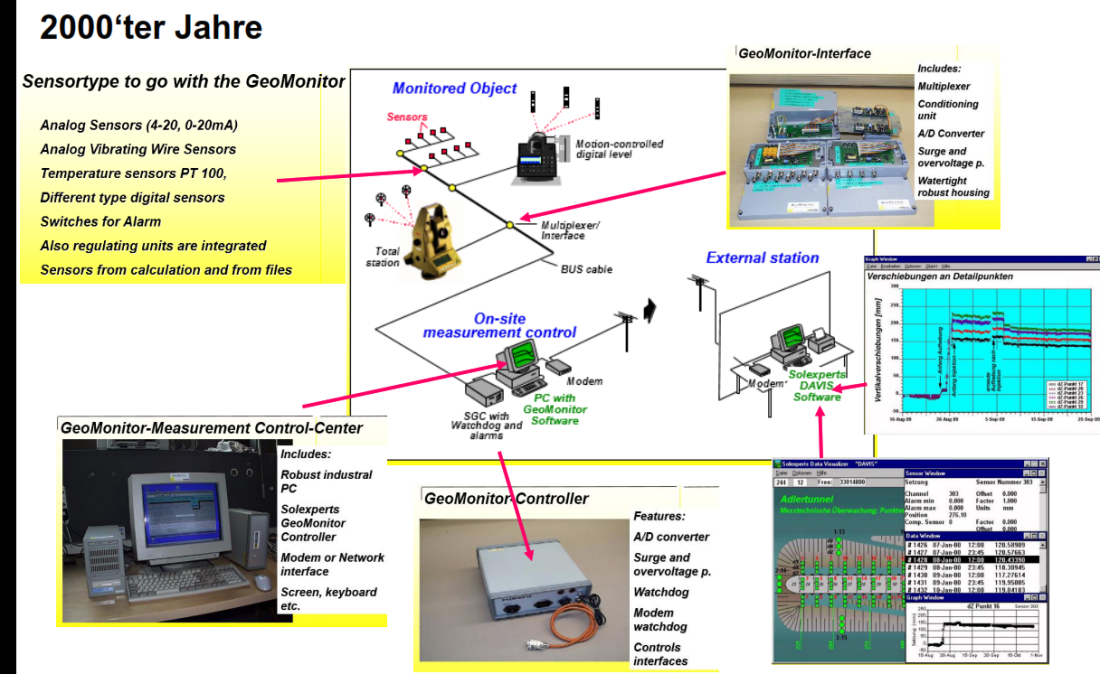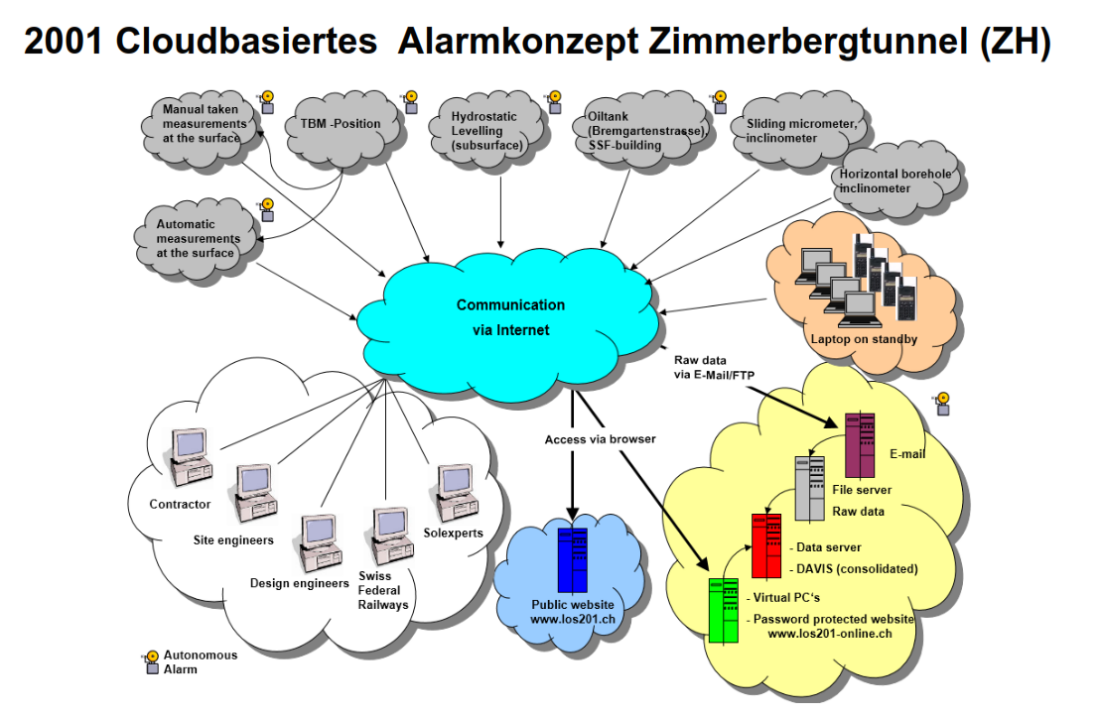 Latest: Solexperts IoT platform
(Implementation of first projects from March 2022)
With the rapid development of digitalisation, many new possibilities are opening up, so today we are taking a very comprehensive approach based on the latest IoT technology. Data acquisition, data transmission (with and without cables), database, automated processes such as analysis and visualisation of data, alarms, controls, documentation or interfaces to advanced analysis tools (e.g. digital twin) are components of this integral monitoring system. Here is the link to the demo page.