GeoMonitor
GeoMonitor is an easy-to-use, PC-controlled system for real-time monitoring and experiment control. It uses a high performance, robust industrial PC and a Solexperts "watchdog" to control the system and communication with the components. GeoMonitor is compatible with a large number of different instruments and sensors. Data from other monitoring systems can be integrated and considered in the test evaluation.
GeoMonitor Software
The software has the possibility to display real-time graphs, measurement logs, data statistics and to calculate virtual sensors (complex mathematical calculations with measurement data). It also includes an automatic event log and alarm system. The individual modules can be adjusted and changed at any time. The alarm system can be configured according to a wide range of requirements.
The measurement data is stored on an internal database together with the project-specific system information. Therefore, the integration of additional sensors into the system is possible at any time. All data can be exported in various formats, which simplifies subsequent data processing.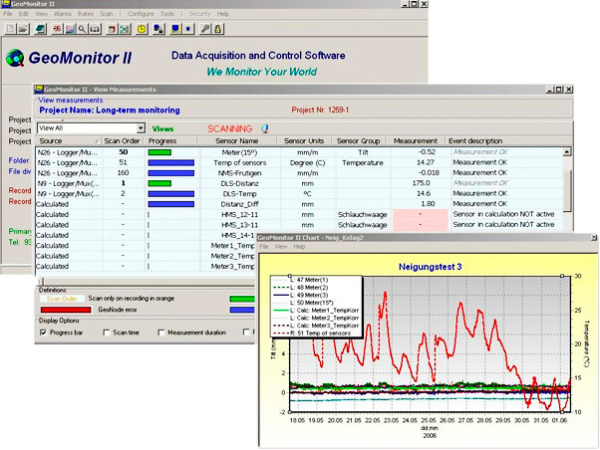 Bus system
The sensors are connected to interfaces that are connected to the Watchdog via a data bus cable, making installation and maintenance simple and cost-effective due to the modular design. The data bus can also be replaced by wireless data transmission. The system is equipped with overvoltage protection. The system can be access from any external PC with a connection via modem or broadband internet and the data and information can be regularly downloaded to Solexperts WebDAVIS, our web application for data management and visualisation via password-secured internet access.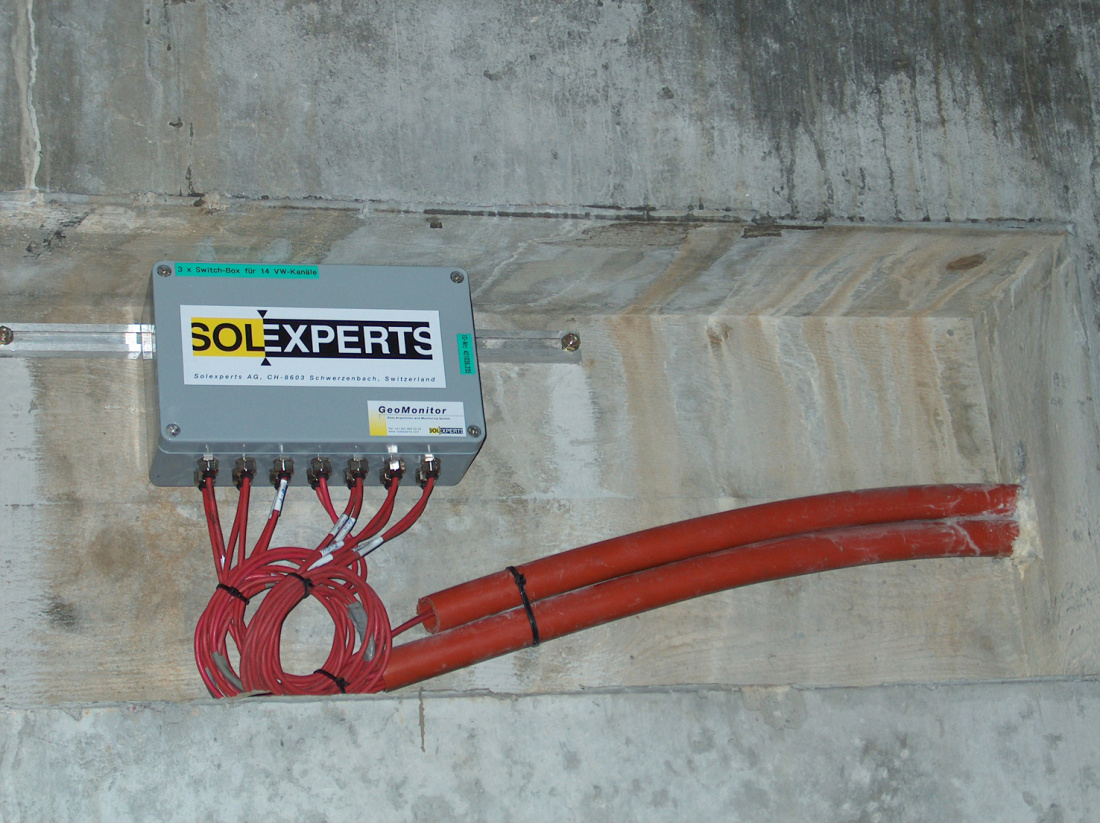 Downloads