Multi-packer systems with fibre optic sensors
Solexperts integrates fibre optic sensor technology into multi-packer systems. Fibre optic sensor cables are installed in our packer systems and provide local high-resolution data with distributed temperature and strain measurement.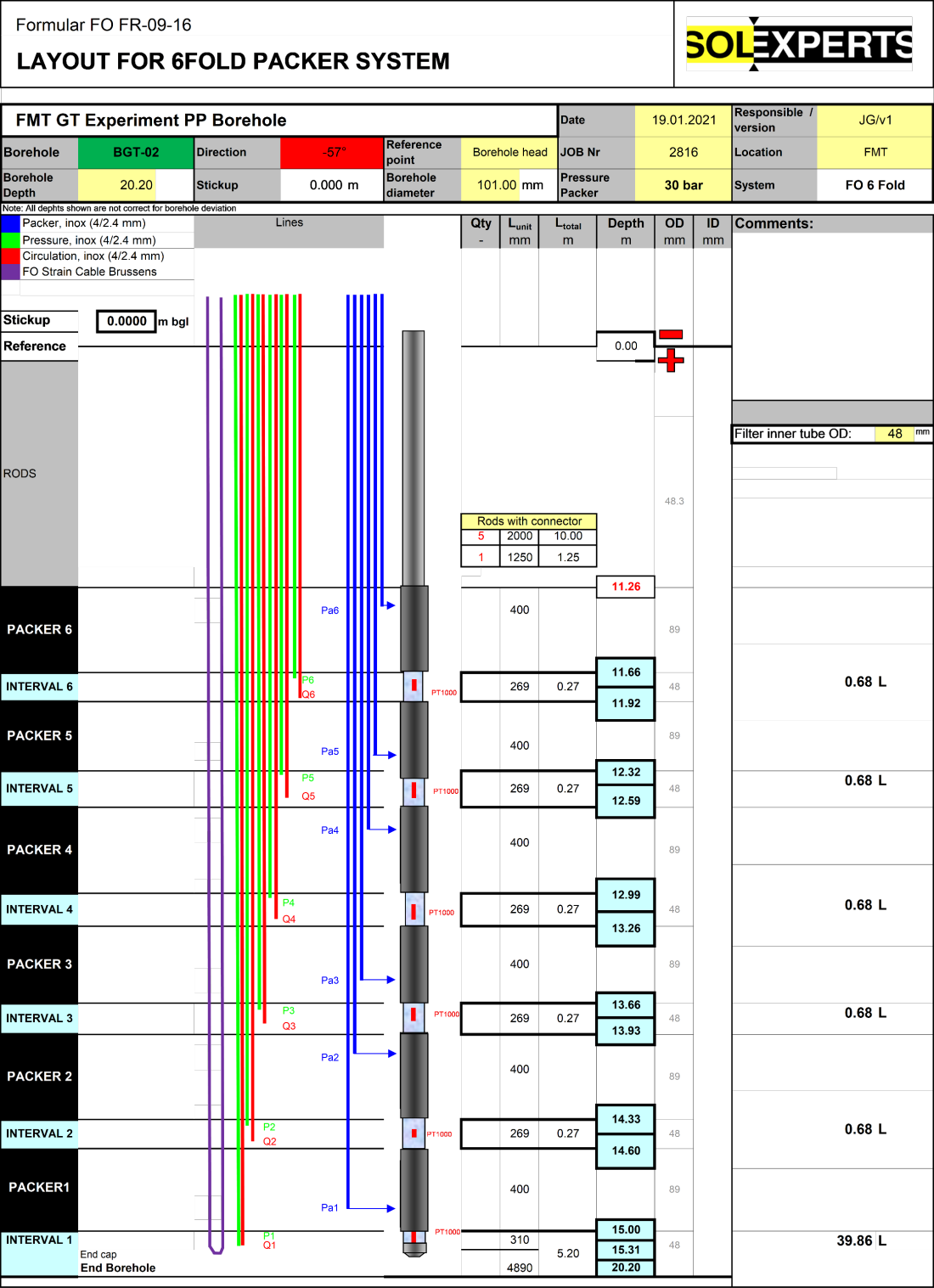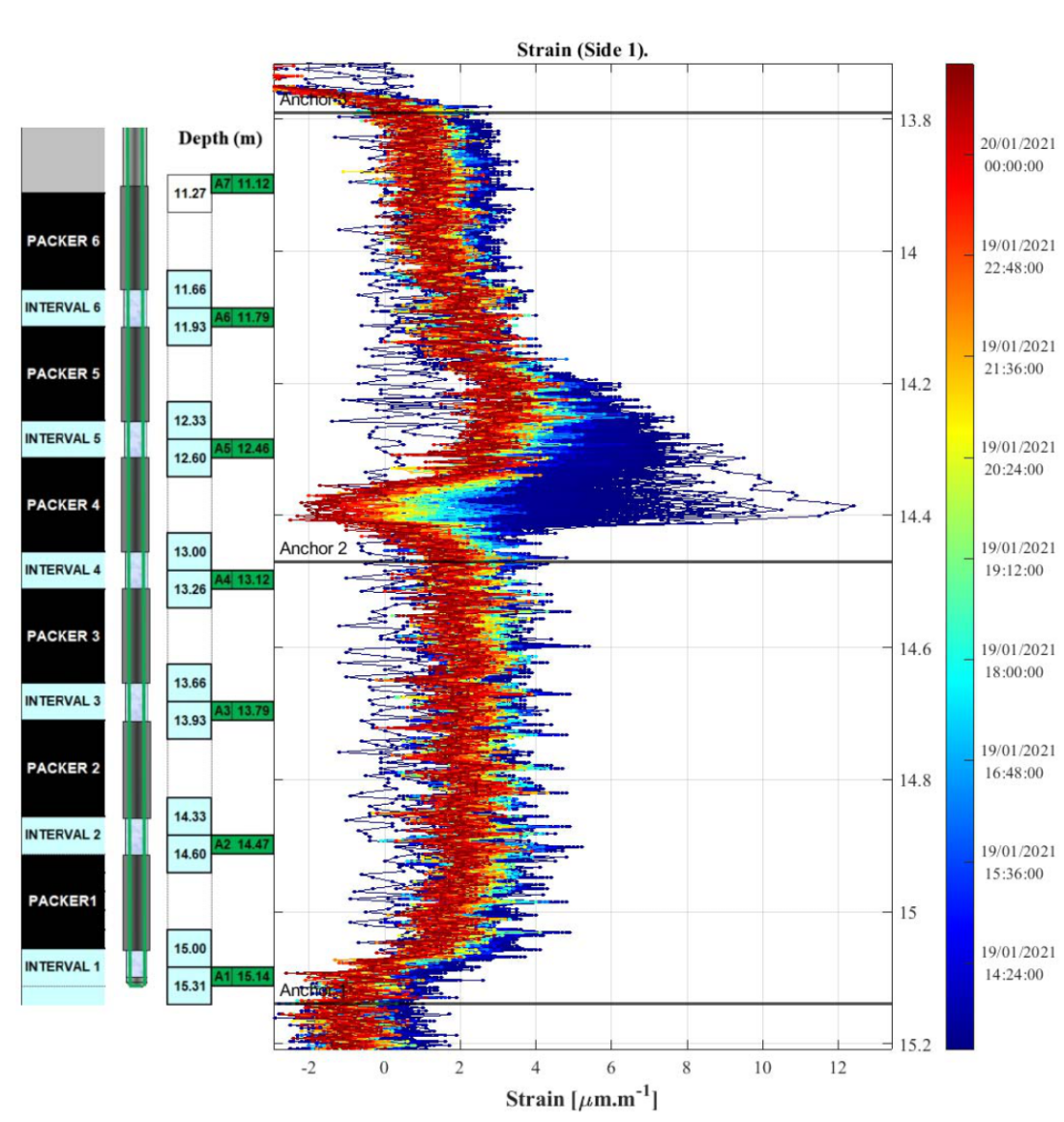 FO packer system installed in a borehole of the Mont Terri Gas Transport Experiment; left: Details of the packer system layout; right: Strain measurements.
Downloads