Measuring tube sliding micrometer - Type: Stainless steel
Measuring tube made of stainless steel, telescopic coupling made of brass with high-precision conical measuring stop. Option: Water pressure-tight measuring tubes (double O-ring seal) and foil wrapping to prevent longitudinal stiffening.
Used for high-precision measurements of axial displacements in swelling rock ("gipskeuper", anhydrite).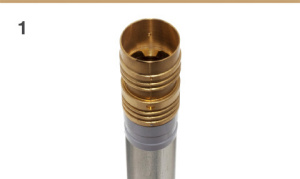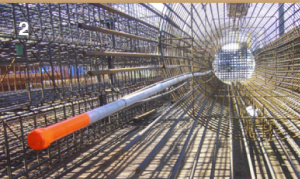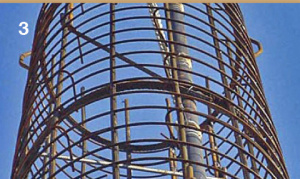 1. Brass telescopic coupling mounted on stainless steel pipe 2. Pre-assembly of stainless steel pipes in the reinforcement cage 3. Installation of reinforcement cage with stainless steel pipes.
Downloads