Hydraulic fracturing method
Knowledge of the in-situ primary stresses in the subsurface is an essential prerequisite for the design of underground structures with regard to their dimensioning and long-term stability. The only method for direct measurement of in-situ stresses is the hydraulic fracturing (HF) or hydraulic testing of pre-existing fractures (HTPF) method. In both methods, a test section is isolated in a borehole with hydraulic packers and then the fluid pressure is increased in the measurement interval until either
in the case of an unfractured, intact rock, a new fracture is induced in the borehole wall and subsequently widened (HF) or
in the case of fractured rock, existing cracks/fissures are hydraulically opened (HTPF).
The measured pressure values for creating, widening and keeping open the cracks, together with the spatial orientation of the cracks determined from impression packer tests or imaging bore logs, allow the size and direction of the in-situ stress field to be derived.
MeSy® has more than 30 years of know-how in the field of hydraulic fracturing for in-situ stress measurement in boreholes up to 5 km depth and in every common borehole diameter. In addition to conventional testing on drill pipe or tubing string, the tests are mainly carried out with the wireline equipment we have developed. This allows the tests to be carried out independently of the drilling rig and therefore very cost-efficiently.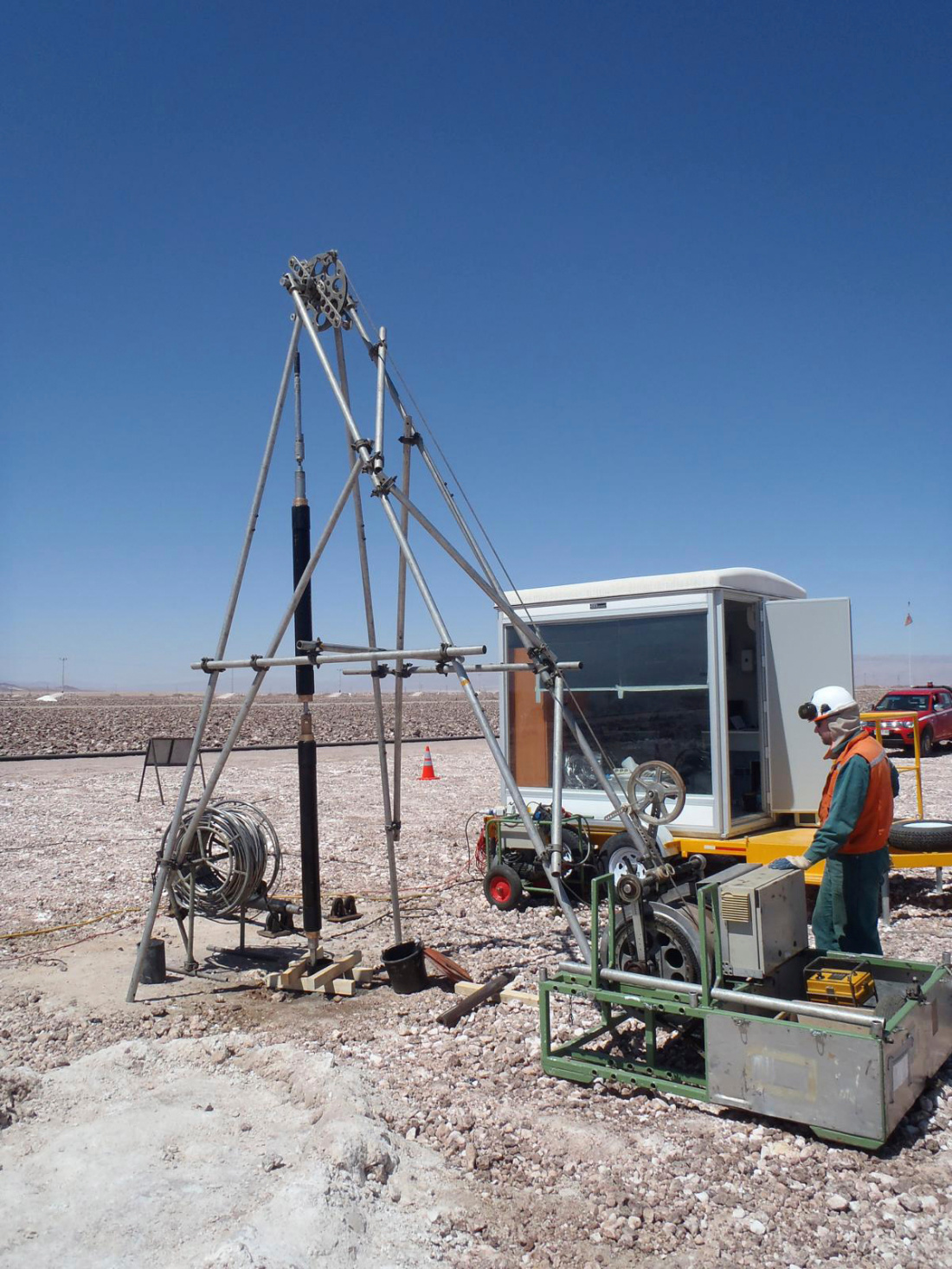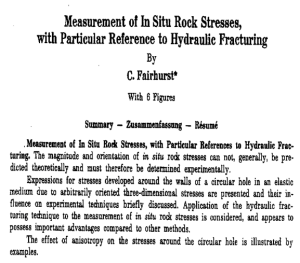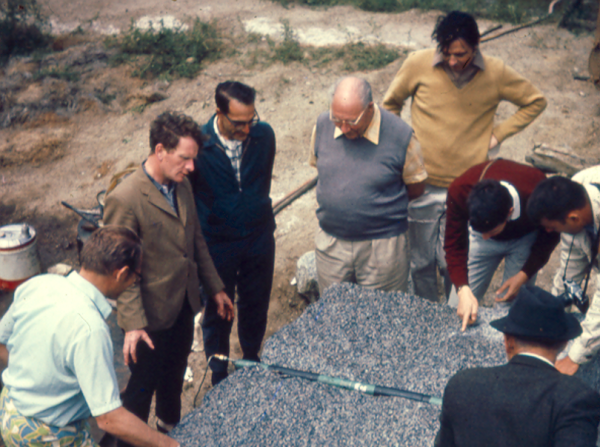 HF- Equipment demonstration 1969, granite quarry in N-Minnesota, 2nd from left C. Fairhurst (founder of Itasca), photographed by Hydrofrac test pioneer Professor Rummel (founder of MeSy).
MeSy
MeSy
MeSy Publications
MeSy services

Gerd Klee
Geophysicist
Member of the extended executive board
Branch manager Solexperts GmbH Bochum
Hydrofrac tests / Geomechanical laboratory tests
T 0049 234 904 4715
E-Mail

Dr. Thomas Trick
Dr. sc. nat., Hydrogeologe UPC
Hydrogeologist
Managing director Solexperts AG and branches /
Manager Solexperts France SARL /
Manager Solexperts GmbH
T 0041 44 806 29 81
E-Mail