Fonts Bouillants, prospecting for helium and CO2 in the south of Nivernais, France.
The company 45-8 Energy was granted an exclusive exploration permit (PER Fonts Bouillants) in the south of Nivernais for the exploitation of CO2 and helium. The characterisation of the gas reservoir is mainly based on production tests in several wells carried out by Solexperts France 2021 and 2022.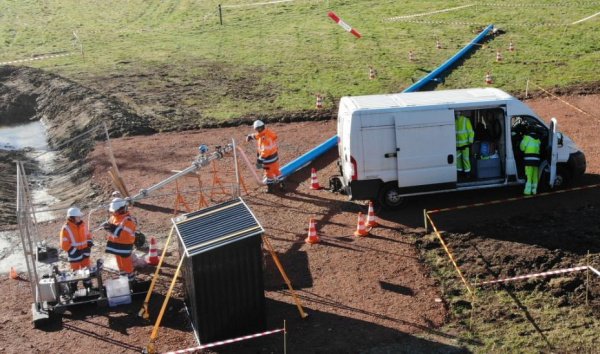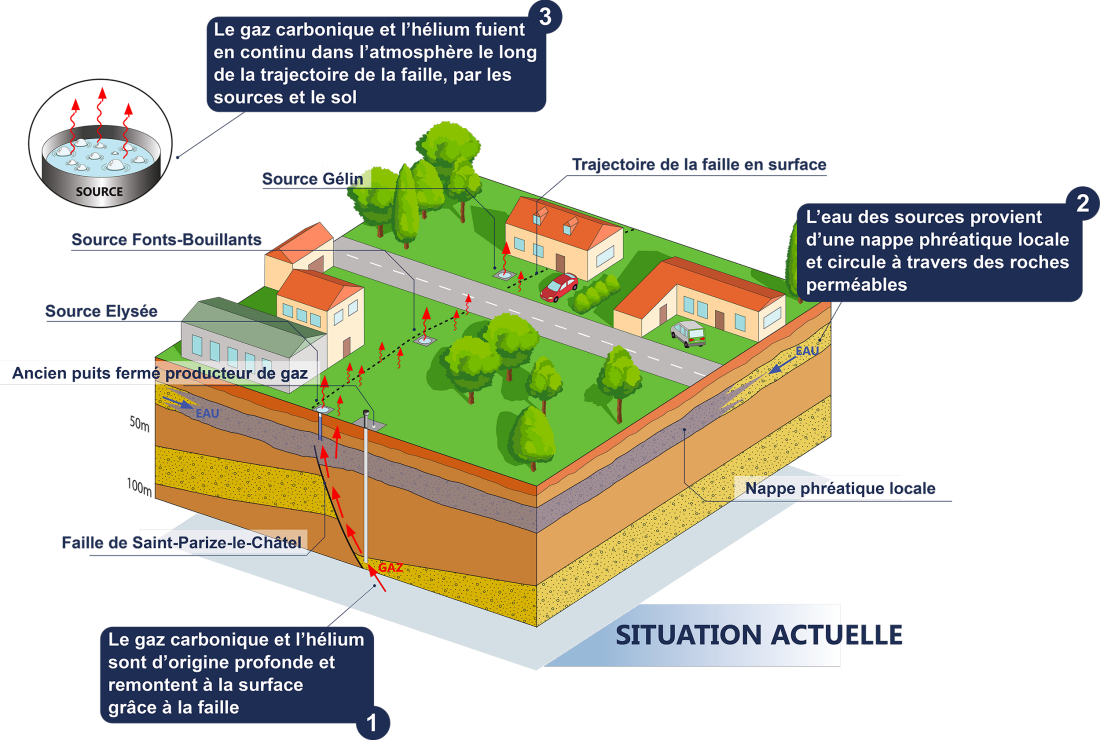 The contribution of Solexperts
The execution of production tests in boreholes, including the supply and implementation of test equipment and data acquisition devices for real-time analysis of the measurement data.
Automated monitoring of the surrounding wells during and after the tests, transfer of the measurement data to an internet visualisation platform.
Supply and implementation of SysMoG® dissolved gas probes in two boreholes with transmission of the acquired data to an internet visualisation platform.
Automated monitoring of surrounding works
Measurement of dissolved gases in boreholes
Installation of SysMoG® probes in 2 boreholes to measure dissolved gases in water. Joint infrared and Raman measurements by GeoRessources over several months.