Hydrogeological investigations in gravel pit Lyss, Bern
As part of the preliminary investigations for a possible landfill site, Solexperts AG was commissioned to perform hydraulic packer tests (HPT) with our DPSS (Double Packer Standard System) in five short boreholes to measure the permeabilities in the rock. The tests were carried out in a gravel pit in Lyss.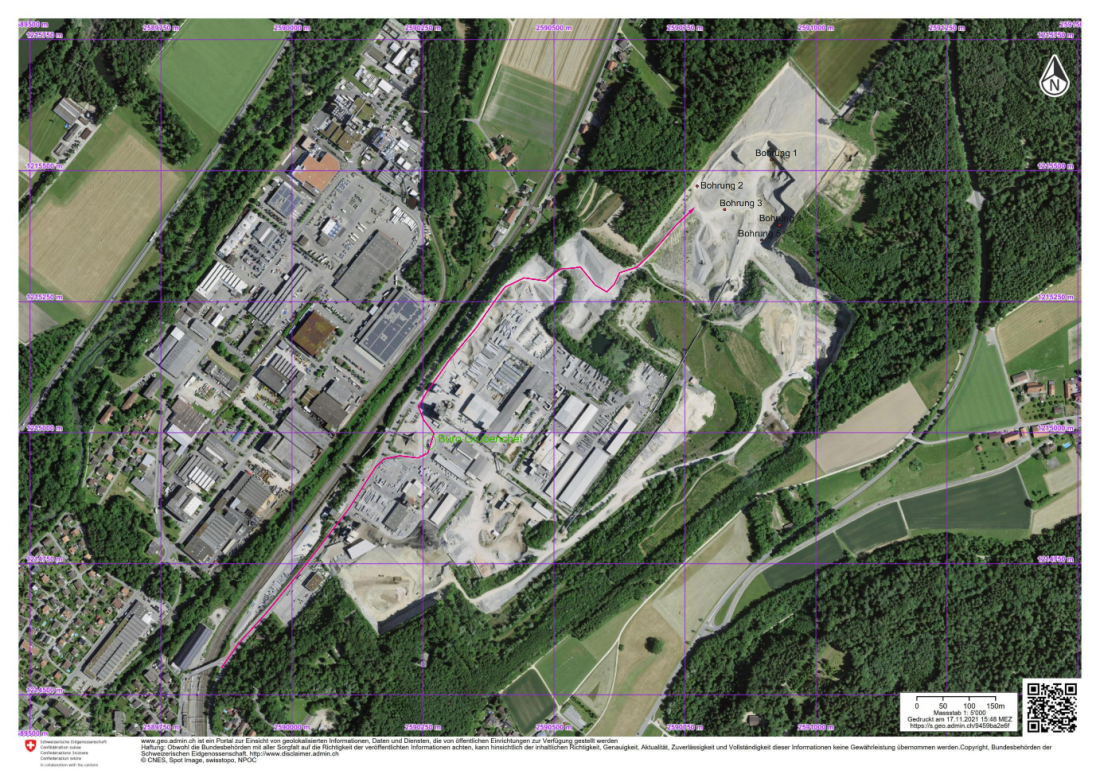 Test methodology HPT and test programme
The double packer system was installed in a single packer configuration using a tripod. For constant flow rate tests, the surface equipment consisted of a flow meter, flow controller and a pump for the upstream pressure. For the pulse and constant head tests, a pressure tank and a balance were used.
The hydraulic parameters were determined using a multiphase test procedure. After isolating the interval (inflating the packer and closing the borehole valve), injection tests (pulse, slug, constant flow rate or constant head) were carried out.The interval depths were determined in consultation with the geologist in charge. Drill cores were available.