Part Dieu district in Lyon, instrumentation of underground structures in a densely populated urban environment
The Part-Dieu district in Lyon is currently undergoing a complete redevelopment. A multimodal complex is being created that includes the TO Lyon tower (hotel, offices and shops), an underground car park, new flats, new offices and new routes for pedestrians, cyclists and cars. The Brotteaux Servient exit is a 48 m long gallery that will connect the future Place Basse car park (PPB) with the Brotteaux Servient tunnel. The construction of this structure was awarded to Spie Batignolles.
The tunnel is located in a densely built-up area. It passes under the Vivier Merle road tunnel (TVM), a sewer collector, the tram tracks and numerous buildings. Injections were required to consolidate the soil (gravelly alluvium).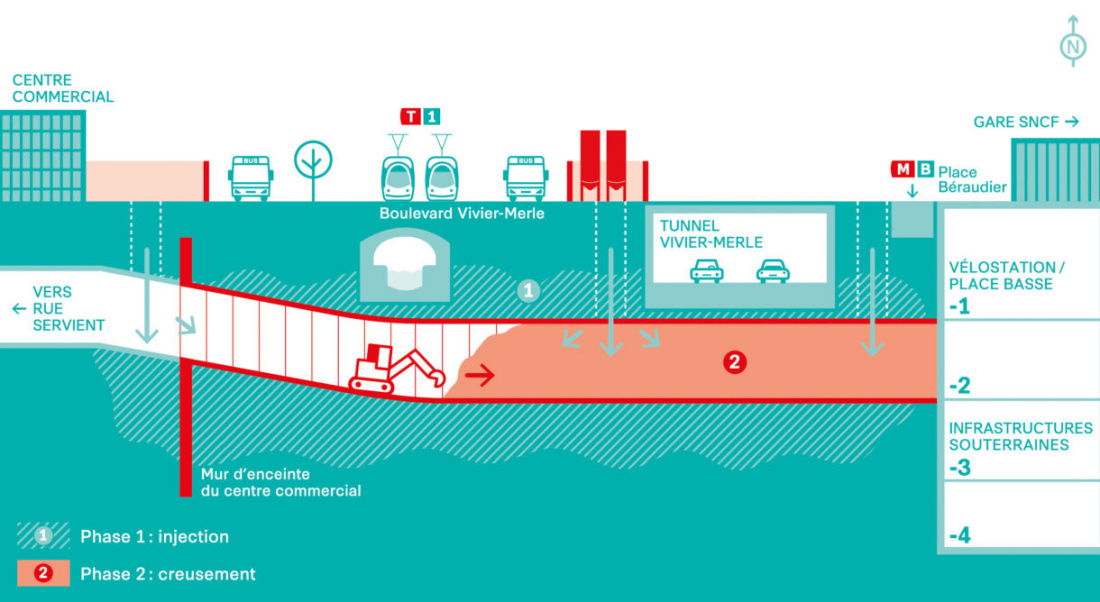 Monitoring
Solexperts was commissioned to monitor the surrounding area.
Automated theodolite
To measure the settlement and heave of the tram platform in connection with the grouting and excavation, 34 prisms were installed on the tracks. Their movements are measured using an automated theodolite. These measurements also include calculations of the rail inclination. In addition, there are 60 measuring points for monitoring buildings and the roadway that are in the area of influence of the construction measures. The TVM is measured with 63 prisms in 9 convergence cross sections with a second theodolite.
Inclination profiles
In the tunnel, the convergences are measured with inclinometer chains in 7 cross sections, and the deformations are observed with a 40 m long inclinometer chain at the apex of the arch. In addition, the diaphragm wall in the northeast corner of the PPB was instrumented with 4 inclinometers.
Extensometer
The west shaft, at the beginning of the traditional drift, was equipped with extensometers. They measure the micro-deformation of the HEB frames supporting the sheet piles at the bottom and top.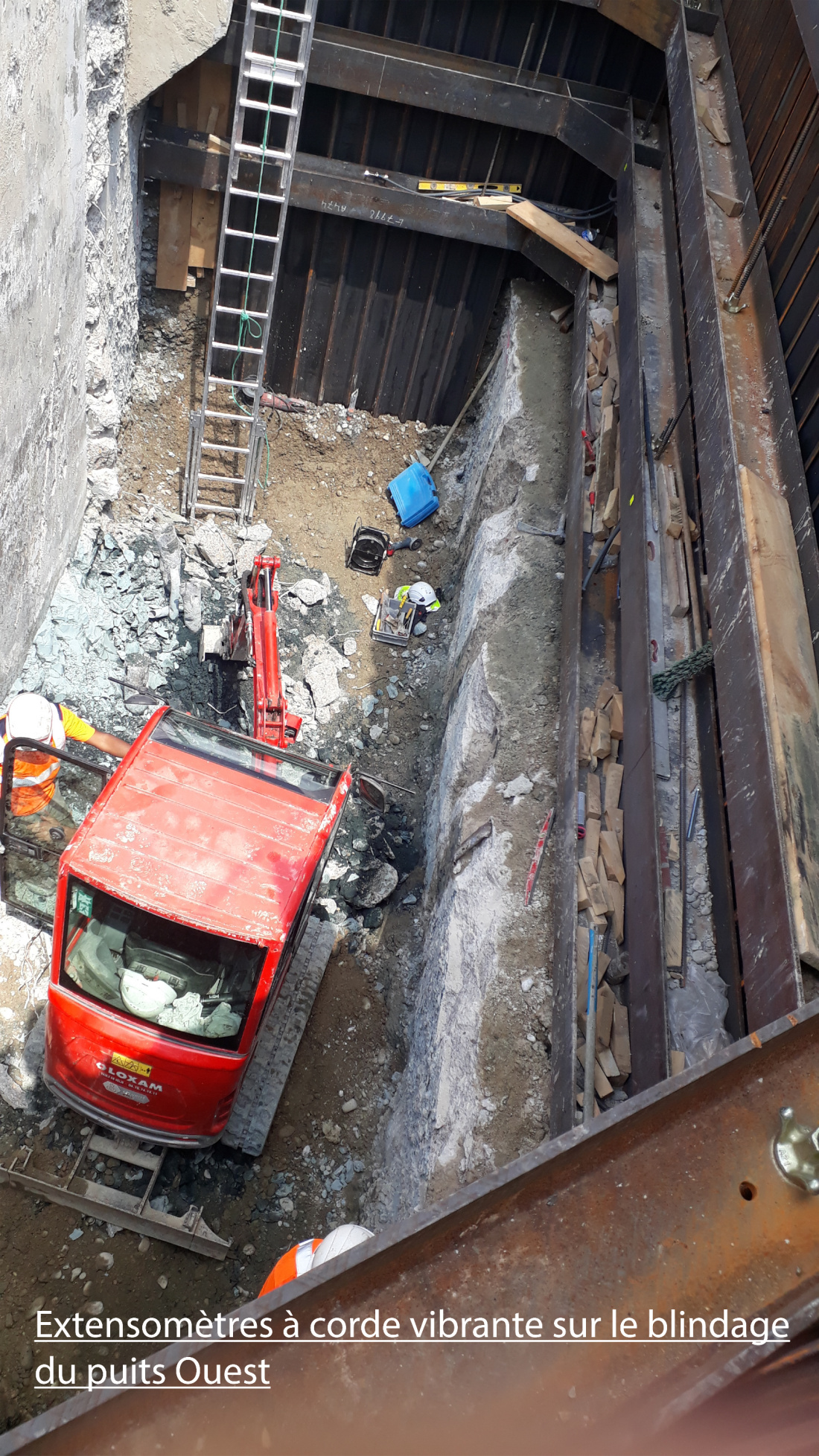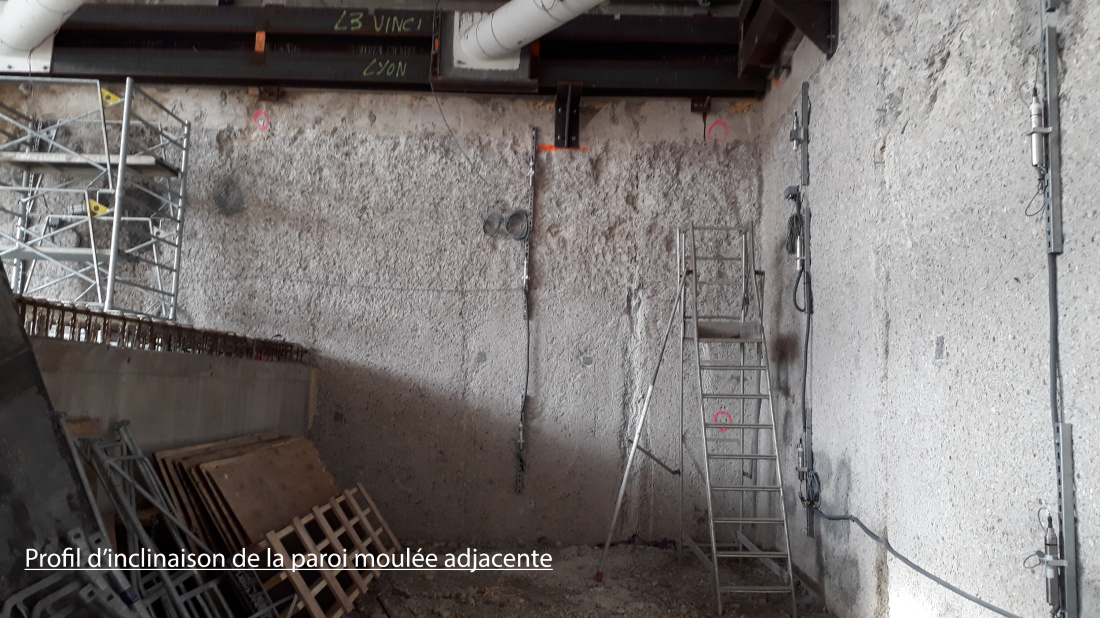 Visualisation
All data is managed on an online visualisation platform.