Automatic 3D deformation and displacement measurement
Especially in construction projects, 3D deformation measurements make a significant contribution to the safety of the building and play an important role in risk management.
The GeoMonitor records the deformations and transfers the data to a web-based platform where the measurement data is visualised. In addition, the platform holds further project-specific information and makes the data available for further evaluations.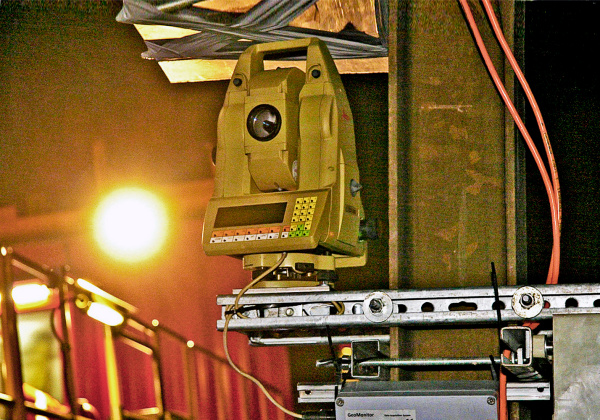 Typical applications
Rockfall areas
(inner-city) tunnel construction
Compensation injections
Bridges
Consolidation tests
Solexperts offers various measurement systems for automatic 3D deformation monitoring so that project requirements can optimally be met.
Tachymeter: The tachymeter records the deformation of fixed prisms as a three-dimensional vector.
Motorised digital level: The motorised digital level allows the measurement of settlements and heaves of a large number of points with the high precision of a levelling instrument.
Hydrostatic settlement measurement systems: These systems are installed where there is no line-of-sight , such as inside buildings. The measurements are highly accurate and are used for long-term monitoring as well as for settlement and heave monitoring during injection work.
Inclinometers: Inclination sensors can be installed in both horizontal and vertical boreholes. Deformations along a borehole are recorded with a chain of inclination sensors.
Other measuring systems, such as borehole extensometers, complement the automatic 3D deformation measurement.