WebDAVIS: Data management and data visualisation
Large amounts of data are collected in many projects, which serve as evidence, represent the current test or construction status or need to be evaluated and displayed to support the necessary decisions. The display of the most recent data is very important and is absolutely necessary for the setup of alarms.
As a data management tool, WebDAVIS supports the data flow, consistently manages the data and creates backups. As a data visualisation tool, WebDAVIS offers every authorised user quick and easy access to the current data and information. The measurement data can be displayed in various graphs. With the plot tool, each user can also generate his or her own graphs.
Besides the measurement data, WebDAVIS also manages other project information: Pictures and schematic drawings, logbooks, reports and other arbitrary files, project descriptions and address lists of the responsible persons in the alarm system.
WebDAVIS ... turning data into information!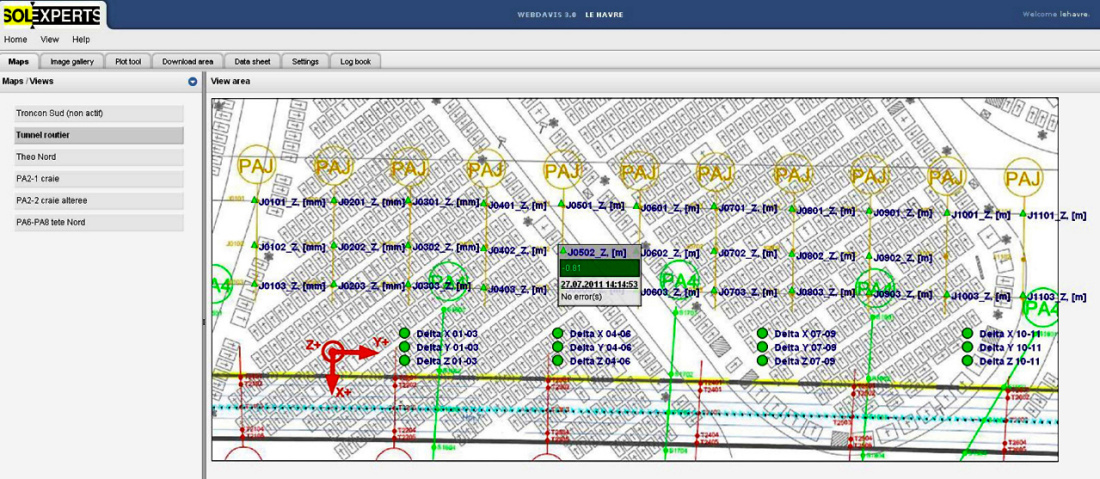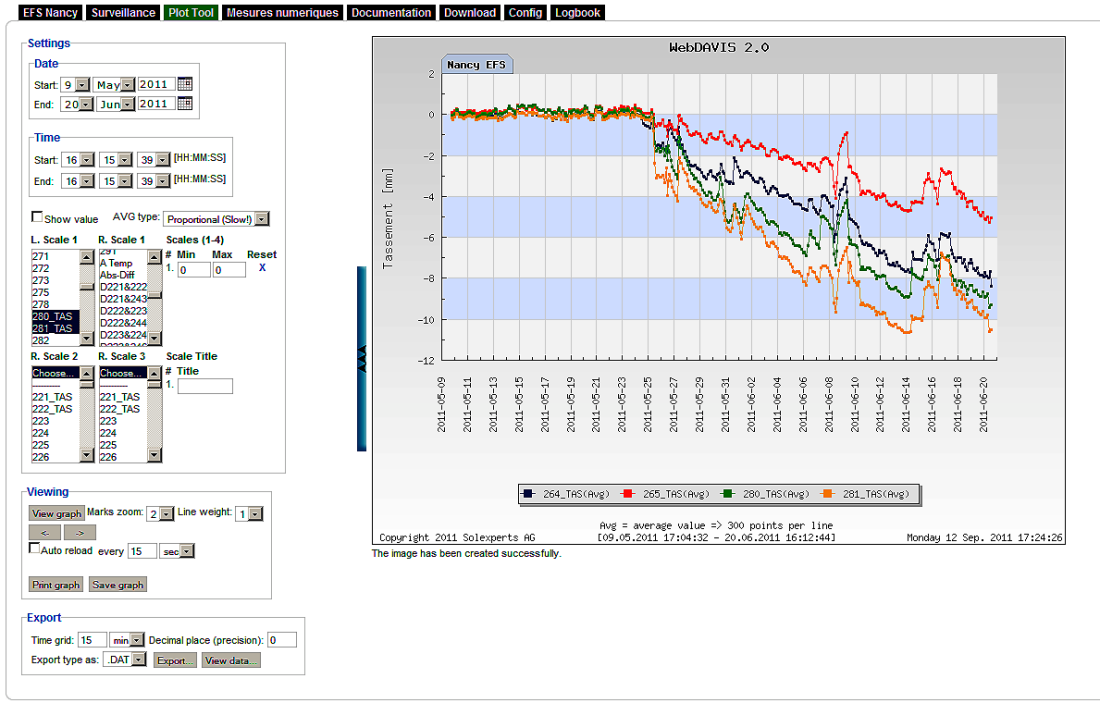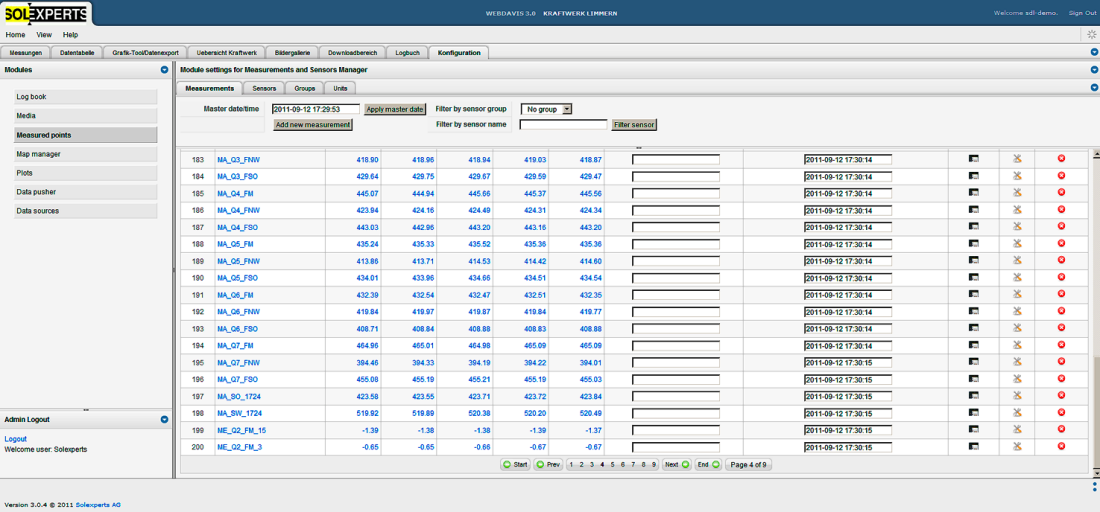 Display of the current measurements Logbook with event entries Diagrams with the plot tool Input mask for manual measurements
Downloads